Ava Bean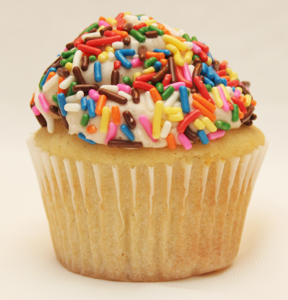 The "Ava Bean" is your classic vanilla cupcake made with pure Madagascar bourbon vanilla beans. It is topped with our signature vanilla buttercream and sprinkles.
(toppings are subject to change due to seasonal available) 
We look forward to making a special cupcake delivery just for you!  Sweet City Cupcakes, 904-342-2119.