Deliveries
Sweet City Cupcakes is a St. Augustine cupcake bakery specializing in providing perfectly moist and delicious cupcakes handcrafted from the finest ingredients!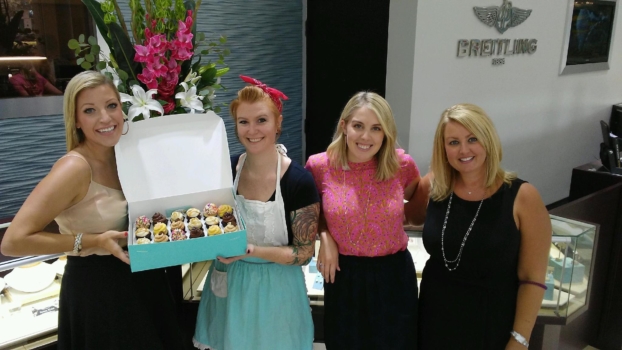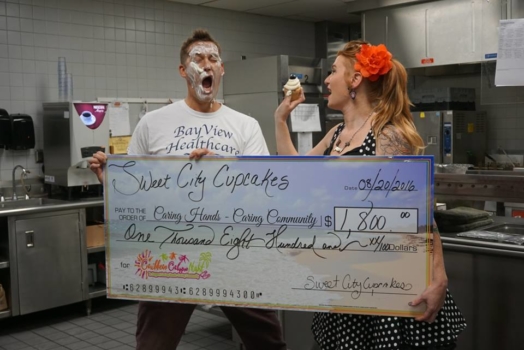 Sweet City Cupcakes, 904-342-2119, provides specialty cupcakes for all your special occasions. Whether you need cupcakes or a custom cake for your wedding, baby shower, bridal shower, anniversary, kids party, dinner party, football party, girls night out, or even a bachelorette party, Sweet City Cupcakes can bake something special for you! We also have a unique focus on corporate events and business luncheons. What a nice way to say thank you to your staff or a new client! Whatever your message is, thank you, thinking of you, I love you, I'm sorry, or just because, we can make a sweet gesture very easy! One phone call to Sweet City Cupcakes, 904-342-2119, and your custom cupcakes and/or cakes will be delivered as a special gift.
Sweet City Cupcakes specializes in helping you look thoughtful and creative to those you want to impress or make feel special and appreciated. Instead of sending flowers, send a dozen beautiful cupcakes or a custom designed cake along with a thoughtful note! If you are a business thanking someone, consider saying "Thank you" with cupcakes!
Pickup available!
If you love cupcakes and are a visitor or tourist in the St. Augustine area, call Sweet City Cupcakes to have a dozen delectable cupcakes delivered to your beach front condo or hotel door step. You can place your order by calling Sweet City Cupcakes at 904-342-2119.